We Focus On the Details, So You Can Grow Your Business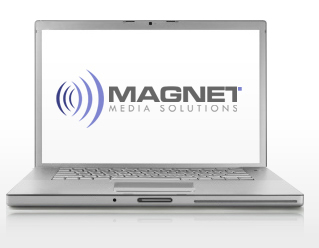 As the owner of a web production company, you face a myriad of challenges. From planning an effective marketing campaign to managing client invoices to overseeing site design changes, it's easy for day-to-day operational functions to distract you from focusing on your core objectives. To increase the flow of potential customers and boost your bottom line, you need a proactive provider with the resources and expertise to manage the everyday demands of your online business.
Meet Magnet Media Solutions.
As a full-service managed services provider for web-based companies, we have the foresight and know-how to turn your online business into a lucrative, well-oiled machine. Our power lies in our people-we retain a team of seasoned web professionals who have spent more than 12 years operating a U.S.-based web design and production company. In working extensively with small business owners, we've become intimately familiar with the constantly changing requirements and obstacles you face every day-and we have the strategies and expertise to help you overcome them.